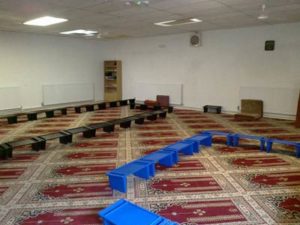 1. One of the greatest investments for any parent is a pious child. As the parents were the means of the child entering the world, they have a share in all his good works and righteous deeds and are rewarded accordingly. However, for this investment to bear fruit, the seeds of piety and righteousness will have to be planted and nurtured in the child.
2. In order for the seeds of righteousness and piety to be planted in the child, it is essential that the child be enrolled into a maktab madrasah. It is in the maktab madrasahs that the children are taught the basics and fundamentals of Imaan and Islam, such as the oneness of Allah Ta'ala, the prophethood of Rasulullah (sallallahu 'alaihi wasallam), how to make wudhu, how to perform salaah, how to recite the Quraan Majeed, etc. Since many parents are unable to teach their children themselves (due to lacking the time or knowledge), enrolling the children into a maktab is a proven solution to ensuring that they are not deprived of the teachings of Islam.
3. We should regularly make du'aa for the forgiveness of all those who have passed on with imaan, especially our parents, grandparents, asaatizah (those who taught us Deen), etc.
Source:www.talimiboardkzn.org